Anoop Sukumaran | Apr 02, 2017 | Comments 0
Finally, on Wednesday, the Galaxy S8+ and Galaxy S8 were launched; they come with various technologies like Bixby assistant, face recognition and iris recognition; isn't that great? The main highlight of this is the Bluetooth 5.0 connectivity. Indeed, these are the first phones that have an advanced Bluetooth technology; this is the reason it's getting a good edge over others.
With this, the bandwidth has been increased and so has the capacity of broadcasting messages. This means that even if a person is around 800 feet away, he can access the Galaxy S8.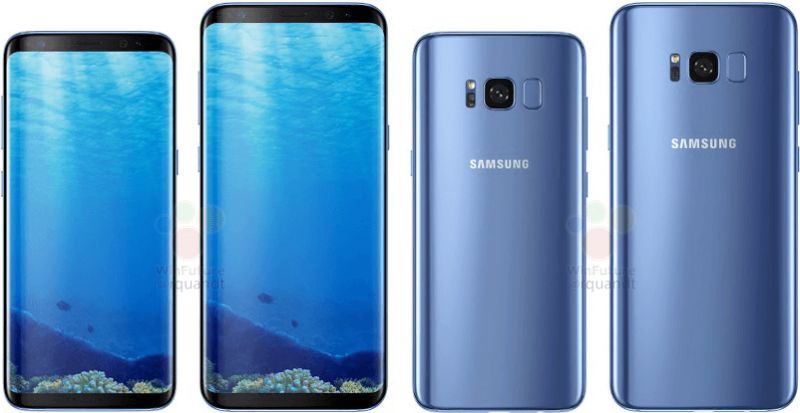 Moreover, with Bluetooth 5.0, audio can be pushed to wireless devices; this is for the first time that such a thing is happening.  Even the design is a new one and it has given a good prominence to the screen;  new features have been brought about too.
At the back, there's a Dual Pixel camera and then it has a new DeX desktop dock. Given below are some features that are a must-know;
These phones are known for their fast speeds. Basically, it's due to Snapdragon 835 chip and Qualcomm X16 LTE modem. These tests are conducted by T-Mobile, after which it has come up with such results.
When it comes to specifications, these Galaxy phones have a super AMOLED display and feature a 6.2 inch screen. There's a dual pixel camera in both phones along with f/1.7 aperture and OIS. On the other hand, there's a front camera of 8 megapixels.
The look is refined; there's signature home button for immersive experience. Multi-tasking has been made quit convenient. Moreover, there's Corning Gorilla Glass 5.
It debuts the new UX of the brand; basically, it has been developed for enhancing the interactions of the users. The typography and the app icons incorporate the design language of the S8.
Another attractive feature is the infinity display; the display of Galaxy S8+ is large as compared to the Galaxy S7. The HDR Premium capabilities are also being promoted by the phones; the Infinity Display is good and along with that, there's a Snap Window feature which helps in the enhancement of productivity.
The dual pixel technology along with autofocus and wide aperture is good for conditions wherein the light is low. 1-handed operation is also facilitated. There's a facial recognition technology in the front camera. Moreover, it sports various stamps, stickers and animated filters.
Bixby, the virtual assistant of Samsung is seen on Galaxy S8. Although it is still under development, it'll surely bring about an enhancement in the user interaction. Contextual information will be brought based on habits of the users. Moreover, a hardware button is also there.
With the DeX technology, Galaxy S8 will be turned to a desktop. It has compatibility with Galaxy S8+ and S8. The handset has to be plugged into the DeX station and with this, the handset will be converted to HDMI.
This comes with Samsung Connect, through which smart devices can be monitored and managed perfectly. 3rd party devices can also be supported; there's compatibility with iOT devices also.
Filed Under: News
About the Author:
Comments (0)