Anoop Sukumaran | Nov 27, 2016 | Comments 0
The world is changing completely now and so you will see that these days people opt for digital alterations for better. Everyday there are new findings and people are really happy that such changes are coming up day after day. There are two schools of thoughts and the first one feels that the human form of labor is good and easy to hire. But some countries are quite against all these concepts and they want that there should be complete digitalization.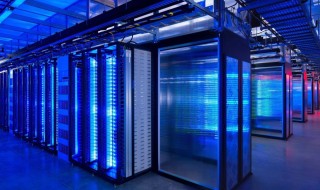 Japan is one of them and it is surely running towards the future. It is believed that Japan will come up with the world's fastest super computer. As per the reports as availed from Reuters it is believed that around USD 173 Million will be spent on making this machine. This machine would have tremendous capacity and that they can achieve 130 petaflops. Japan has created digitalization in many fields and so the ageing work force feels bit bad due to this. But in one way it can truly give assistance to those who have good hand at technical.
Since a few years Japan has faced slow development in the economy and so the counterparts have been criticizing the country. Japan used to be ahead in the field of electronics initially. But now things have changed and you can see that now its South Korea and China who have taken over the charge. But when it comes to Super Computer, it's Japan who has always won the race. Even in the year 2011 it was Japan that had topped the world due to Fujitsu's K Computer with 10.5 petaflops.
Since the country has topped in this year, the country hopes that even now it should come ahead. So, it has invited the bids from various companies to build this machine has been invited. The winner will be announced on the first week of December and the code name for this machine is Al Bridging Cloud Infrastructure.
It is expected that by 2018 the machine will be floated in the online market. It is believed that the platform that Google or Microsoft uses right now will be the one to be used for this computer. These are the only news out till date for this particular super computer. The information has to be unfolded yet and people are quite excited about the same as and when it comes. So, let's wait and watch how this thing is going to be executed for the future.
Filed Under: News
About the Author:
Comments (0)