Anoop Sukumaran | Dec 08, 2016 | Comments 0
Prime Minister Mr Narendra Modi has the vision of cashless economy and to support this even Reliance Jio has taken a step ahead with its own Jio app. Till date we thought that it was Paytm who was just trying to help out the smaller and the bigger merchants. But now there's one more digital wallet and that is for the Reliance Jio users. This is good news for the smaller merchants and so Jio has actually brought about a smile on their faces. With this news there is more scope and demand for digital transactions. This e Wallet is called as Jio Money Merchant Solutions. This service will be promoted to the vendors both big and small. But as per the plan it seems that the service would be highly suitable to the smaller vendors. But there has to be some awareness for the same. So, perhaps Jio will choose to advertise the service too for making people aware about how these money solutions will be useful for them. Jio just like the Prime Minister wants to create a digital economy where there is transparency in all money related transactions.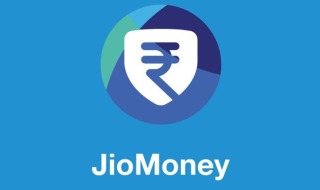 When is the app starting?
As per the available reports, this app will be starting on 5th of December and this will be made available to all the merchants. It really doesn't matter that whether the vendor is small, medium sized or the big one. It will be best for small shops, markets, railway counters and even at the restaurants. In fact, it will also allow person to person money transfer.
In one way these services look just like Paytm. The Jio money can be used to pay the merchants and even pay from the bank accounts or receive the money in the bank accounts. Thus there will be quickness in the transaction and so you will not have to wait too much.
Reliance Jio insists that this kind of service is good for urban as well as the rural areas. This is because, even the small villages would want cash related liquidity and in the current times when there are already problems of cash related transactions, this would prove to be a big boon. It's a challenge to create awareness about such digital wallets in rural areas, but Ambani wants to take up the challenge.
Is this wallet different from the rest?
With this app, the merchants will be able to receive the money from the customers to the bank accounts. So, even if you are a street side vendor or a small shop, you can get this facility pretty easily. Reliance Jio is having a payment license and it is in joint vebture with SBI and so people can use Jio to make payments from and to the bank accounts very easily. As per the company's officials, the company won't find this too tough as there are already KYC details with it which were available through Adhar card at the time when SIM cards were distributed. So, let us wait and watch that what more we have in reserve?
Filed Under: News
About the Author:
Comments (0)