Anoop Sukumaran | Dec 08, 2016 | Comments 0
In the month of September, Samsung had launched Gear S3 Smart Watches. There was an event called IFA and the launch happened right here. The company had come up with two variants namely Classic and Frontier. As per the available reports the company is planning to get the smart watches to India as well and perhaps the launch should happen somewhere early next month. There is no exact date coming up till date for the launch. But yes, the company is confident that something should come up in January. The reports from Sam Mobile also provide a hint in this. The people who are Samsung fans are quite excited to get news about the same and they would love to get an idea about the price. But Samsung has kept a mum yet on thus matter too.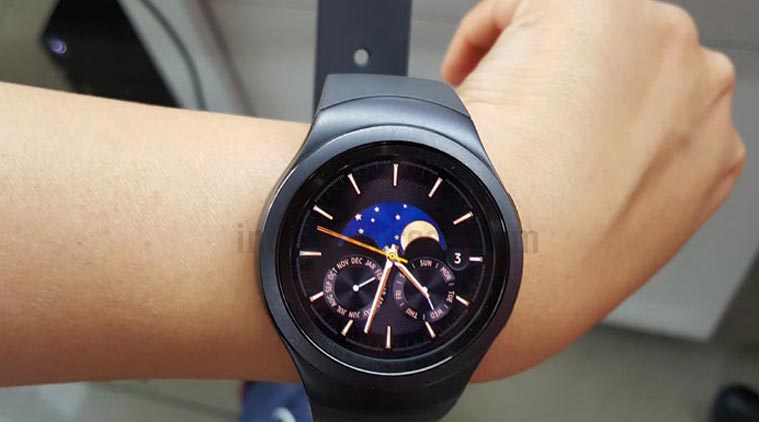 When Samsung Smart Watches would come up, it would be a tough competition for the small vendors online who are just selling the unbranded ones. Samsung Smart watches awesome in looks and this means that you can bet upon the same and get them even without giving them a glance. In Gear S3 Frontier model it has features like a bit of rough and rough look which are perfect for the outdoors. For those who love the classy stuff, they should go for the refined version and that is the Gear S3 Classic. These two variants are quite large when it comes to the dial and thus they are suitable for males. But there are no such restrictions. Women who love sporty look and study feel can go ahead with these.
If course, Samsung always tries to follow the Apple's foot steps! But here you will see that Samsung is trying to be a step ahead. In the Frontier model you will see that there is a special cellular radio chip that would help in connecting with the 4G high speed networks. Thus, there will be no need to get connected via tethering the phone.\
Gear S3 watches will have the best features like dust resistance, water resistance, GPS and even the speakers. One can use Samsung pay and buy the watches that are available in other countries too. If you want to wait till January then it's not that far. Just keep an eye here for further news so that you can get an idea about the launch date and the other features which were just speculation till date.
Filed Under: News
About the Author:
Comments (0)