All Entries Tagged With: "backup"
Hello Friends,
Orkut would be the first social media networking site for many people. It's time to backup your memories.
Please click the below link and select Orkut alone to backup your timeline, albums etc … .. .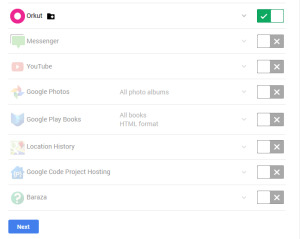 Click on – Next – and follow the archival procedure.
Hope it helped !