Anoop Sukumaran | Jan 06, 2017 | Comments 0
Initially there used to be the say that Google Play carrier billing is just for Idea customers. But now, you can see that even the post paid users are opting for this feature with the Airtel and Vodafone network.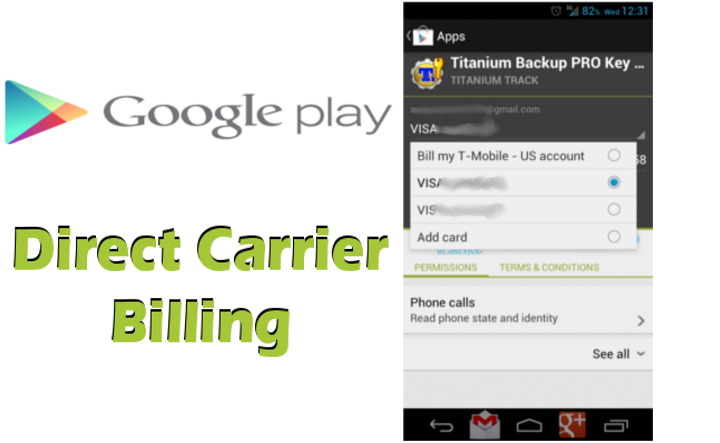 But this feature can be seen on Android Smart Phones. So, the same thing was announced a couple of months back and this has now been a reality. Google Play is not just for apps but there are so many things that you can directly buy from Google Play. This digital content would include things like books, movies, and some paid apps and so on.
For that the payment options generally are debit card, credit card, net banking facility and so on. There would be direct carrier billing on Idea subscribers. But now, even the Airtel and Vodafone users can opt for this.
The purpose of this facility
If you can buy some app or any special digital content then you must check out the carrier bill. This is because the account would be reflected after 15 minutes. This feature has been in use for the post paid users. It is not yet confirmed that what the option is for the prepaid customers! Initially when you used to buy some app then there would be only Idea on the list. But then later even Vodafone and Airtel have been on the list now.
But the only thing that is required to be checked is that the monthly spending limit should not be exceeded. The service plan should also be checked that whether they allow the content packages or not. These are some of the things to be kept in mind and then based on that the action needs to be taken.
Google Play is the best app platform and so it has been used by many users. It is therefore vital to know how to manage the entire thing.
Filed Under: Uncategorized
About the Author:
Comments (0)