Anoop Sukumaran | Dec 26, 2016 | Comments 0
There's news on WhatsApp and that has created buzz everywhere. WhatsApp is coming up with the features that will help you revoke the sent messages. People's use of WhatsApp is quite a lot and for those who really have fear that the messages might go to the wrong window sometimes this news is very good for them. You can revoke the message or you can even edit the message. Currently this update is available for iOS users. When you are selecting a specific message then you can see the options like edit, copy, delete and revoke. You will be able to revoke the messages only when the messages are not read by the receivers of the messages.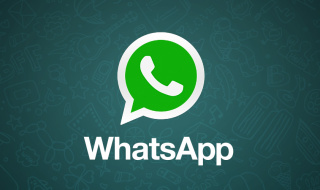 WhatsApp users have to use this update on the smart phone. For that they should enable the same. Until that they will not be able to use this feature. This feature was expected since long. But then it was due since quite a bit of time. Now, since it is out, it would be a boon for the WhatsApp users. For iOS users it is still on the beta mode. Android Beta version is not yet ready. So to come into being, it would take some more time, say a couple of months.
Thankfully, it is also expected that there will be one more feature that WhatsApp would release and that is the ability to view ZIP and RAR files on WhatsApp. This is just an expectation and a small hint has been given on the same. The news has not been confirmed yet. Currently, the company has announced video calling facility and people are already using it as default service. WhatsApp already has more than 1 billion subscriber and it is a preferred platform on Android and iOS. So, the features that it comes up with help the users to enhance their chat and messaging experience. Even though there are more messaging services coming up, it is tough for the WhatsApp users to go anywhere else. This is because the company has been keeping the users engaging quite a lot and this is what makes things perfect by all means.
News that comes up on this has been quite creating a buzz every time. Now when the edit, revoke feature is coming up, it's really going to enhance people's experience over this platform.
Filed Under: News
About the Author:
Comments (0)